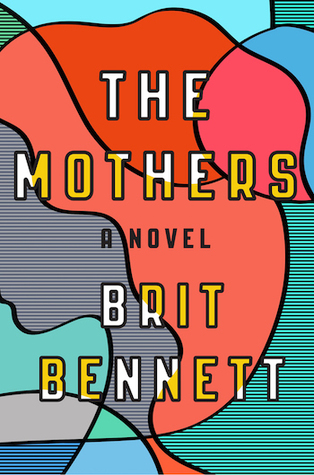 Publication Date: October 11, 2016
Publisher: Riverhead Books
Genre: Adult Contemporary
Format: Hardover
Pages: 278 pages
Source: Purchased
Buy It: Amazon | Book Depository
Rating: 
An urgent and provocative debut from an exciting new voice, The Mothers is a book about community and ambition, love and friendship, and living up to expectation in contemporary black America.
It begins with a secret, then follows that secret through the lives of three different characters-from high school into adulthood-tracing it's impact far beyond their Southern California youth.
It is the last season of high school life for Nadia Turner, a rebellious, grief-stricken seventeen-year-old beauty. She'll be the first in her family to go to college, if she indeed leaves home as she intends in the fall. But meanwhile, mourning her mother's recent suicide, she has taken up with the local pastor's son. Luke Sheppard is twenty-one, handsome but lacking direction, a former football star whose injury has reduced him to waiting tables. They are young; it's not serious; they keep their relationship to themselves. But the secret that results from this romance-and the subsequent cover-up- will have an impact that goes far beyond their youth.
As Nadia hides the truth from everyone, including Aubrey, her chaste best friend, the years move quickly. Soon, Nadia, Luke, and Aubrey are full-fledged adults, still shadowed by the choice they made in their youth, and by the constant, nagging question: What if they had chosen differently? The possibilities of the road not taken are a relentless haunt.
---
"Oh girl, we have known littlebit love. That littlebit of honey left in an empty jar that traps the sweetness in your mouth long enough to mask your hunger. We have run tongues over teeth to savor that last littlebit as long as we could, and in all our living, nothing has starved us more."
The Mothers is such a phenomenal story. I absolutely loved Brit Bennett's writing and the characters that she created. They all seemed so incredibly realistic, woven into a story that was breathtaking. It's a story about life and love and loss and how the decisions we make can affect and change, not only our lives, but the lives of the people around us as well. It's about how life happens.
All of the characters in this novel felt like real people. Like I could have walked out the door, down the street, to my neighbors house. (Okay, probably not. I live in rural America – so let's be real here.) My point being that they didn't feel like characters, they felt like people. And I absolutely love when an author is able to make me feel like that. They each have their flaws and their selfish moments and their mistakes. The same as any of us.
This is a book full of funny and smart and sad moments. Of fantastic, quotable moments. It's full of life and love and hurt and regret. It's a story about death and ruined dreams and betrayal. It is one hundred percent human. Brit Bennett is a wonderful storyteller and I cannot wait to read more from her.
I thought the ending was daring for a debut novel, but I found it fit the story perfectly. I wouldn't have asked for it to end any differently. This story didn't need a neat little bow on top of it. In fact, I think it's point is made even more so without a tidy wrap up.
Overall, I would definitely recommend this book. It's a remarkable debut and I'm glad that I gave it a go. I will definitely pick up whatever she writes next.
*The image was taken from Goodreads and the synopsis was taken from the book jacket. Clicking on the "add to Goodreads" image above will take you to the Goodreads page for this book.*