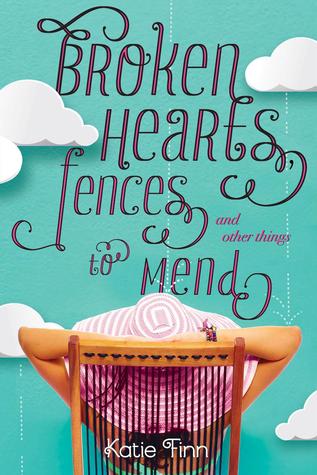 Publication Date: May 13, 2014
Publisher: Feiwel & Friends
Genre: Young Adult Contemporary
Series: The Broken Hearts & Revenge Trilogy, Book One
Format: Hardcover
Pages: 339 pages
Source: Purchased
Buy It: Amazon | Book Depository
Rating: 
Hot sun. Blue waves. New romances. Old secrets.
Gemma had her summer all planned out, but it takes a sharp turn when she gets dumped and finds herself back in the Hamptons after a five-year absence.
Being there puts her at risk of bumping into Hallie, her former best friends (that is, before Gemma ruined her life). But people don't hold grudges forever. Do they?
Gemma intends on making amends, but a small case of mistaken identity causes the people she knew years ago—including Hallie and her dreamy brother, Josh—to believe she's someone else. As though the summer wasn't complicated enough already.
---
I'm never really sure how to feel about revenge stories. I think they can be done really well, depending on what happened to make the character seek revenge. My feelings on this novel are very torn. I did enjoy Broken Hearts, Fences, and Other Things to Mend. It was a quick read, an entertaining story, and was able to keep my attention throughout. But on the other hand, I had a hard time sympathizing with a couple of the characters because of their actions. I can't really say more without spoiling it, unfortunately.
I did really enjoy the writing. Katie Finn is a pen name for Morgan Matson. From what I have read, she writes lighter contemporary under this pen name. Which I can definitely see, this story definitely had less serious subjects than her novel's under Morgan Matson. I love Morgan Matson's writing, so it wasn't difficult for me to get into it for that aspect. However, this just wasn't as good as her other novels.
I ended up liking the main character, Gemma, more than I thought I would. I had tried reading this novel previously, and got a couple of chapters in and found Gemma's voice to be incredibly annoying. I didn't really have that problem this time, maybe for the first couple of chapters, but after that, I didn't mind her so much. She did have a tendency to make hasty decisions, which I wasn't a huge fan of.
The plot of this novel was pretty predictable. It's pretty much your typical revenge story, so I saw a lot of what was happening early on. That's not necessarily a bad thing, predictable stories can still be good, but the plot just felt really meh to me. Nothing too special, but not terrible. With that being said, I do want to know what happens next. So I will probably pick up the other books in the series.
Overall, this was a very meh book for me. It wasn't bad, but it wasn't spectacular either. If revenge stories are your jam, then I would definitely recommend picking this up.
*The image and synopsis were both taken from Goodreads. Clicking on the "add to Goodreads" image above will take you to the Goodreads page for this book.*