Hello, lovely readers!
Teaser Tuesday is a weekly bookish meme that is hosted by MizB of Should Be Reading. Anyone can play along.
Here are the rules:
Grab your current read.
Open to a random page.
Share two (2) "teaser" sentences from somewhere on that page.
Be careful NOT TO INCLUDE SPOILERS. (Make sure what you share doesn't give too much away, you don't want to ruin the book for others.)
Share the title and author too, so that readers and other TT participants can add the book to their to be read lists if they want. (You can directly access the Goodreads page from this post by clicking on the title and author of the book, posted just below this.)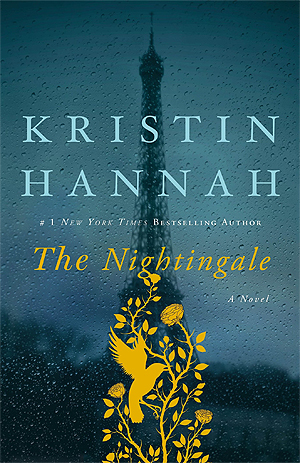 The Nightingale by Kristin Hannah
Despite their differences, sisters Viann and Isabelle have always been close. Younger, bolder Isabelle lives in Paris while Viann is content with life in the French countryside with her husband Antoine and their daughter. But when the Second World War strikes, Antoine is sent off to fight and Viann finds herself isolated so Isabelle is sent by their father to help her.
As the war progresses, the sisters' relationship and strength is tested. With life changing in unbelievably horrific ways, Viann and Isabelle will find themselves facing frightening situations and responding in ways they never thought possible as bravery and resistance take different forms in each of their actions.
"Gaëtan said something to her, and she answered, or she thought she did, but she wasn't sure, and before she could figure it out, another bomb whistled, feel, and the roof over her head exploded." -pg. 46