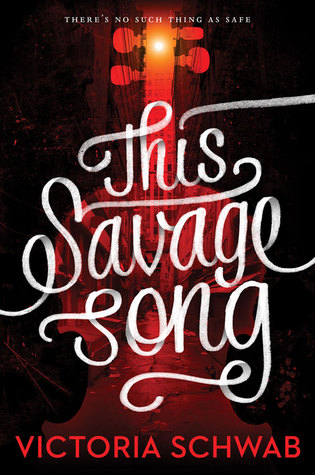 This Savage Song by Victoria Schwab

Release Date: July 5, 2016
Publisher: Greenwillow Books
Pre-Order It: Amazon | Book Depository
Kate Harker and August Flynn are the heirs to a divided city—a city where the violence has begun to breed actual monsters. All Kate wants is to be as ruthless as her father, who lets the monsters roam free and makes the humans pay for his protection. All August wants is to be human, as good-hearted as his own father, to play a bigger role in protecting the innocent—but he's one of the monsters. One who can steal a soul with a simple strain of music. When the chance arises to keep an eye on Kate, who's just been kicked out of her sixth boarding school and returned home, August jumps at it. But Kate discovers August's secret, and after a failed assassination attempt the pair must flee for their lives.
My Thoughts: This book just sounds so good. The premise is incredibly interesting. Monsters who can steal souls by song sound terrifying and awesome to me. I'm excited to find out how she executes this story. I haven't read anything by Victoria Schwab, but I've heard amazing things about her books and I've been wanting to read something by her for a really long time. I do own a copy of Vicious by her and was recently told that I need to read it as soon as possible.
Honorable Mentions: The Memory Book by Lara Avery (7/5) and A World Without You by Beth Revis (7/19).
What book are you most looking forward to this month?