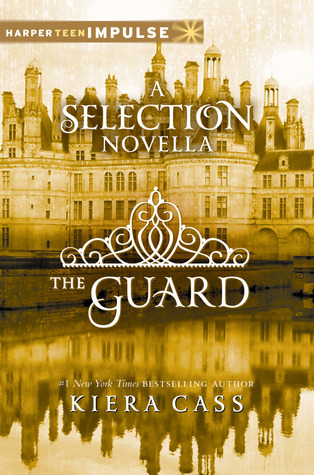 *WARNING: Possible spoilers for the Selection trilogy.*
Publication Date: February 4, 2014
Publisher: Epic Reads Impulse
Genre: Young Adult Dystopian
Series: The Selection Trilogy, Book 2.5
Format: eBook
Pages: 64 pages
Source: Scribd
Buy It: Amazon | Book Depository
Rating: 
Before America Singer met Prince Maxon . . .
Before she entered the Selection . . .
She was in love with a boy named Aspen Leger.
---
I wasn't the biggest fan of this novella. I have an interesting relationship with novellas, I either really enjoy them or I end up feeling really "meh" about it. This novella was definitely the latter for me. It wasn't terrible, but I don't think it added much to the story, therefore didn't serve much of a purpose. Though this may be partly due to the fact that I do not like Aspen's character.
I find it really difficult to stand behind a character who doesn't put much thought into how other people feel, or how his actions affect America. For instance, saying you love someone and then continuously doing things to put her life (and his) in danger doesn't say much to me. If you love someone, you protect them, right?
Overall, I wouldn't really recommend this novella. Maybe if you like Aspen's character, but I just didn't really find it necessary for the story. There were a couple of scenes that we didn't get in the other books, which was nice, but not enough to really mean much. In all honesty, this probably should have been a two-star rating for me, but I think the extra scenes bumped it up originally. I don't like going back on my ratings.
*The image and synopsis were both taken from Goodreads. Clicking on the "add to Goodreads" image above will take you to the Goodreads page for this book.*