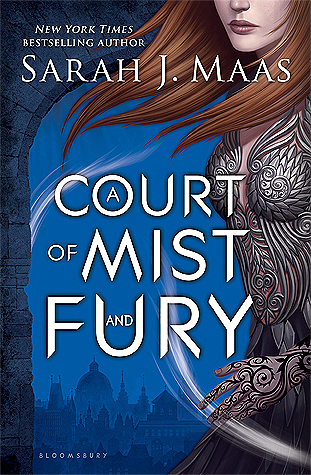 A Court of Mist and Fury by Sarah J. Maas

*WARNING: Possible spoilers for A Court of Thorns and Roses.*
Release Date: May 3, 2016
Publisher:  Bloomsbury USA Children
Pre-Order It: Amazon | Book Depository
Feyre survived Amarantha's clutches to return to the Spring Court–but at a steep cost. Though she now has the powers of the High Fae, her heart remains human, and it can't forget the terrible deeds she performed to save Tamlin's people.
Nor has Feyre forgotten her bargain with Rhysand, High Lord of the feared Night Court. As Feyre navigates its dark web of politics, passion, and dazzling power, a greater evil looms–and she might be key to stopping it. But only if she can harness her harrowing gifts, heal her fractured soul, and decide how she wishes to shape her future–and the future of a world cleaved in two.
My Thoughts: I'm so ready for this book I can't even handle it. It comes out in like two weeks and I can't afford to preorder it. Excuse me while I go sob in the other room. I might be able to order it by the time it comes out, which I'm hopeful for because I really, really want to read this the second that I can.
Honorable Mentions: The Hidden Oracle by Rick Riordan (5/3/16), The Unexpected Everything by Morgan Matson (5/3/16), Wild Swans by Jessica Spotswood (5/3/16), Summer Days and Summer Nights by Stephanie Perkins (5/17/16)
What book are you most looking forward to this month?