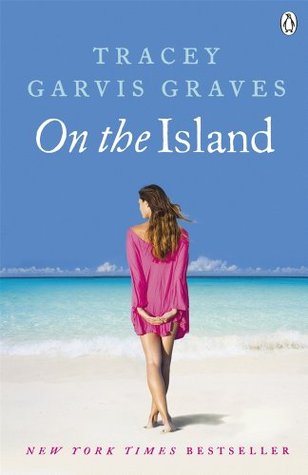 Publication Date: September 1, 2011
Publisher: Penguin
Genre: Adult Contemporary
Format: Paperback
Pages: 346
Source: Borrowed from Library
Buy It: Amazon | Book Depository
Rating: 
When thirty-year-old English teacher Anna Emerson is offered a job tutoring T.J. Callahan at his family's summer rental in the Maldives, she accepts without hesitation; a working vacation on a tropical island trumps the library any day.
T.J. Callahan has no desire to leave town, not that anyone asked him. He's almost seventeen and if having cancer wasn't bad enough, now he has to spend his first summer in remission with his family – and a stack of overdue assignments — instead of his friends.
Anna and T.J. are en route to join T.J.'s family in the Maldives when the pilot of their seaplane suffers a fatal heart attack and crash-lands in the Indian Ocean. Adrift in shark-infested waters, their life jackets keep them afloat until they make it to the shore of an uninhabited island. Now Anna and T.J. just want to survive and they must work together to obtain water, food, fire, and shelter.
Their basic needs might be met but as the days turn to weeks, and then months, the castaways encounter plenty of other obstacles, including violent tropical storms, the many dangers lurking in the sea, and the possibility that T.J.'s cancer could return. As T.J. celebrates yet another birthday on the island, Anna begins to wonder if the biggest challenge of all might be living with a boy who is gradually becoming a man.
---
I read this book in one sitting. I had picked the book up from the library earlier that day and had been eyeballing it all day long. Even though I was already reading like four books at the time, I picked this up before bed one night. I did not stop reading the book until it was 6:30 in the morning and I had read the last page. I had heard so many fantastic things about it, through book blogs and Booktube. That being said, I didn't have huge expectations for it because of the relationship in it. If you are having doubts about this book because of the nature of the relationship in it, read the book anyway. I promise you it is not as bad as it sounds, and to me was completely understandable.
I absolutely loved Tracey Garvis Graves writing style. It was fast paced, and so incredibly emotional. I cannot wait to read more by her. There is also a novella that goes along with this story, even though it is a standalone. When I found out, I was instantly doing the grabby hands motion. Unfortunately, my library does not have a copy of the novella and I'm trying not to buy books right now. (Trying and failing miserably.)
Graves did a fantastic job of fleshing out our two main characters. They're the only two we see for a good portion of the novel, and they felt so real. She did a very good job with the rest of the characters, later in the book; they also felt very real and had their own characteristics. As for the plot, I absolutely love survival stories; I'm a sucker for them, really. This was such a fast-paced survival story and she did a fantastic job in executing the plot. She's also very good at slapping you with the feels, which I enjoy.
Overall, I would definitely recommend this. Even if you're a little hesitant to pick it up, you should. I was definitely pleasantly surprised by this book. I will be picking up a copy for myself as soon as I have the extra money to do so. I also really, really want to read the companion novella.
*The image and synopsis were both taken from Goodreads. Clicking on the "add to goodreads" image above will take you to the Goodreads page for this book.*