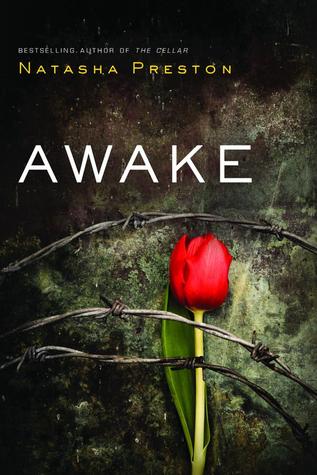 Publication Date: August 4, 2015
Publisher: Sourcebooks Fire
Genre: Young Adult Contemporary
Format: ARC eBook
Pages: 352 pages
Source: Net Galley
Buy It: Amazon | Book Depository
Rating: 
Scarlett Garner doesn't remember anything before the age of four—but a car accident changes everything. She starts to remember pieces of a past that frighten her. A past her parents hid from her…and a secret that could get her killed.
---
I really wanted to DNF this book, and that's saying something. I really struggle DNFing books. I always want to give them a chance to become better. That being said, I was able to push through and finish this book. Awake follows an almost sixteen year old girl named Scarlett. Due to a traumatic event, Scarlett cannot remember anything before the age of four.
Let's start with her memory loss. Everyone in the book, including the main character, seemed to be completely shocked by the fact that she couldn't remember anything before the age of four. I can honestly say, I have maybe two memories from before the age of four; and they weren't exactly great. In other words, I found their shock to be really unrealistic. Not having many memories before the age of four isn't exactly surprising.
Now, I'm not the biggest fan of insta-love. On certain occasions, I can stand it; but most of the time it drives me absolutely nuts. This was definitely one of those occasions. I'm not sure who decided instant love was realistic, but it's not. The writing was mediocre at best, and I was bored through the majority of the novel. Things picked up toward the end, but even then I just really wanted to be done reading this book.
Overall, I would not recommend reading this book. It was boring and just not written very well. The most interesting aspects of this story dealt with the cult, but that just couldn't make it great for me.
*I received a copy of this book from NetGalley in exchange for an honest review. Thank you, Sourcebooks Fire and NetGalley, for the opportunity to review this book. The image and synopsis were both taken from Goodreads. Clicking on the "add to Goodreads" image above will take you to the Goodreads page for this book.*