Here are the rules:
Grab your current read.
Open to a random page.
Share two (2) "teaser" sentences from somewhere on that page.
Be careful NOT TO INCLUDE SPOILERS. (Make sure what you share doesn't give too much away, you don't want to ruin the book for others.)
Share the title and author too, so that readers and other TT participants can add the book to their to be read lists if they want. (You can directly access the Goodreads page from this post by clicking on the title and author of the book, posted just below this.)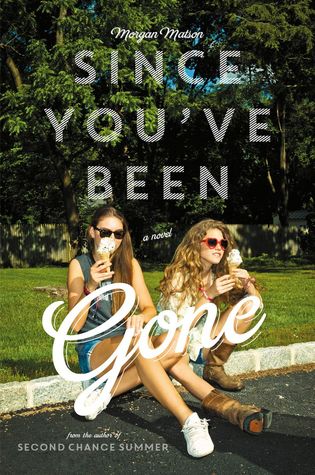 Since You've Been Gone by Morgan Matson
It was Sloane who yanked Emily out of her shell and made life 100% interesting. But right before what should have been the most epic summer, Sloane just…disappears. All she leaves behind is a to-do list.
On it, thirteen Sloane-inspired tasks that Emily would normally never try. But what if they could bring her best friend back?
Apple picking at night? Okay, easy enough.
Dance until dawn? Sure. Why not?
Kiss a stranger? Um…
Emily now has this unexpected summer, and the help of Frank Porter (totally unexpected), to check things off Sloane's list. Who knows what she'll find?
Go skinny-dipping? Wait…what?
"I tucked my hair behind my ears, then pulled open my top drawer to make sure the list and the envelope were still safe. When I was sure they were, I headed downstairs, turning over and over in my head what I was about to do – 55 S. Ave. Ask for Mona."

-pg. 33