Here are the rules:
Grab your current read.
Open to a random page.
Share two (2) "teaser" sentences from somewhere on that page.
Be careful NOT TO INCLUDE SPOILERS. (Make sure what you share doesn't give too much away, you don't want to ruin the book for others.)
Share the title and author too, so that readers and other TT participants can add the book to their to be read lists if they want. (You can directly access the Goodreads page from this post by clicking on the title and author of the book, posted just below this.)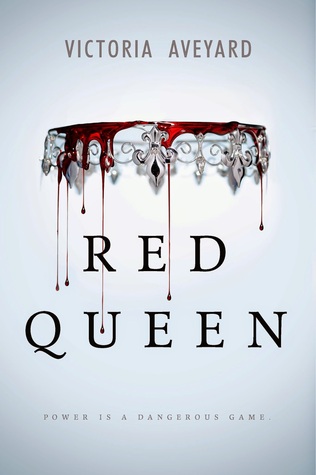 Red Queen by Victoria Aveyard
Mare Barrow's world is divided by blood–those with common, Red blood serve the Silver- blooded elite, who are gifted with superhuman abilities. Mare is a Red, scraping by as a thief in a poor, rural village, until a twist of fate throws her in front of the Silver court. Before the king, princes, and all the nobles, she discovers she has an ability of her own.
To cover up this impossibility, the king forces her to play the role of a lost Silver princess and betroths her to one of his own sons. As Mare is drawn further into the Silver world, she risks everything and uses her new position to help the Scarlet Guard–a growing Red rebellion–even as her heart tugs her in an impossible direction. One wrong move can lead to her death, but in the dangerous game she plays, the only certainty is betrayal.
"I don't like getting involved with other people's business. I don't have time for it. And yet here I am, listening to myself say four dooming words. 'Leave everything to me.'"             -pg. 22