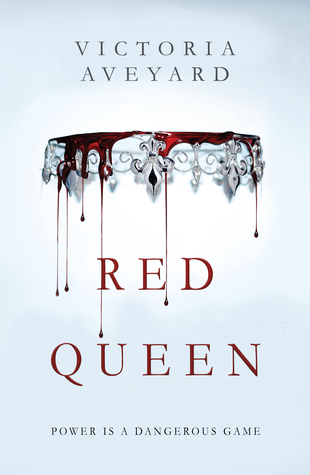 Red Queen by Victoria Aveyard

Release Date: February 10th, 2015
Publisher: Orion
Pre-Order It: Amazon | Book Depository
The poverty stricken Reds are commoners, living under the rule of the Silvers, elite warriors with god-like powers.
To Mare Barrow, a 17-year-old Red girl from The Stilts, it looks like nothing will ever change.
Mare finds herself working in the Silver Palace, at the centre of those she hates the most. She quickly discovers that, despite her red blood, she possesses a deadly power of her own. One that threatens to destroy Silver control.
But power is a dangerous game. And in this world divided by blood, who will win?
My Thoughts: I heard about this book for the first time a few months ago while watching one of the Tea Time liveshows that Epic Reads puts on YouTube. And since then, I've been wanting to read it. I love stories, fantasy or otherwise, of the underdogs rising up and taking control.
Honorable Mentions: The Last Time We Say Goodbye by Cynthia Hand (2/10/15), The Glass Arrow by Kristen Simmons (2/10/2015)
What book are you most looking forward to this month?