Hello lovely people of the internet!
Today I am bringing you an incredibly exciting to be read post! These are my TBR picks for this years BookTubeAThon! For those of you who do not know what the BookTubeAThon is it is a readathon that centers around BookTube! This readathon begins on July 14th and ends on July 20th! It will start at midnight, whatever time zone you live in, when the 13th becomes the 14th of July and it will end at midnight, when the 20th becomes the 21st of July.  This year is the second annual BookTubeAThon and it is hosted by Ariel Bisset and will be co hosted by some other lovely booktubers. If you would like to know more about it I will now direct you to the BookTubeAThon YouTube channel which you can find here. Ariel has made a bunch of informational videos on what BookTubeAThon is, who is hosting, what/when twitter sprints are, the reading/video challenges, etc. Anything you want to know you can find there!
Now, the whole point of this readathon is to come together on BookTube. And that is what I wanted to do for this readathon. However a few things will be preventing me from doing so. When I made my previous BookTube videos I was using my iPhone to record and since I no longer have my iPhone and my new phone does not seem to like to keep up, I am unable to record videos at this time. While this is unfortunate, I do not plan on being gone from BookTube forever. Another thing preventing me from being more involved in this readathon is that I will be out of town for about five out of the seven days. But I am going to try to do as much as I can. I obviously cannot participate in the video challenges but I have every intention of attempting the reading challenges (I probably will not complete them since I will be out of town).
1. The first challenge is to read a book with pictures in it! When looking for the rather small variety on my shelves of books with pictures in them, I decided I didn't feel like reading any of them. So I have decided to treat myself on my trip to two graphic novels (if I can find them). So when I get them I will be picking up Maus volume one and Maus volume two by Art Spiegelman.
2. The second challenge is to start and finish a series within the seven days of the readathon. For this challenge I decided to pick up Arthur and the Minimoys and Arthur and the Forbidden City by Luc Besson.
3. The third challenge is to read a book with red on the cover. The book that I chose for this also covers the fifth challenge which is to read a book in a genre you have read the least of this year. For this I decided that fantasy was probably my least read genre and I picked Shadow and Bone by Leigh Bardugo.
4. The fourth challenge is to read a book that someone else chose for you. For this I picked out four books and sent a picture to three of my friends. The books I had them choose from were The Lightning Thief by Rick Riordan, Four: A Divergent Collection by Veronica Roth, Monument 14 by Emmy Laybourne, and Glass Houses by Rachel Caine. They all three responded with "Percy Jackson!". So I will be reading The Lightning Thief by Rick Riordan. I've also decided to combine this with the sixth challenge which is to read and watch a book to movie adaptation.
5. If you read number three than you know what this is.
6. If you read number four than you know what this is.
7. The seventh and final challenge is to read a total of seven books or an average of 300 pages a day. As you can see I have six books picked out so far. And I don't believe they meet the 300 pages a day goal, so I will have to pick out another book which is fine by me!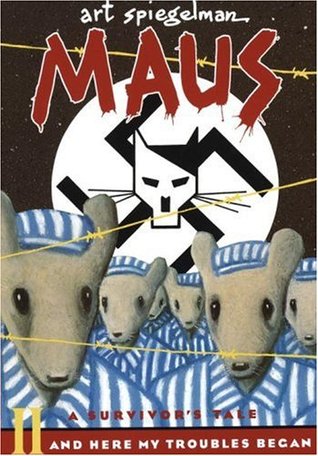 These are the six books that I have decided to hopefully finish during this readathon! Are you participating in the BookTubeAThon and if so what are you going to read?
*All book images came from their Goodreads pages except for Arthur and the Forbidden City which I got from the Barnes & Noble site. You can click on the images to go to the Goodreads page for that book.*